Early in my training I had the great fortune to meet David White at his Brier Hey Pottery in Mytholmroyd, West Yorkshire. David's work is highly regarded here in the UK and by the many potters he knew around Europe. He was particularly renowned as an expert in Majolica glazing although this by no means defined the breadth of his work and technique.
I spent a happy and memorable time working at Brier Hey Pottery witnessing his regime of producing clay bodies from local clay dug up in the Calder Valley area. Later he was to visit my classes at College to demonstrate throwing to my students and occasionally my home at Wicken Hill Farm to dig up clay. Generously he made bowls for my children from our clay which we still treasure.
​​​​​​​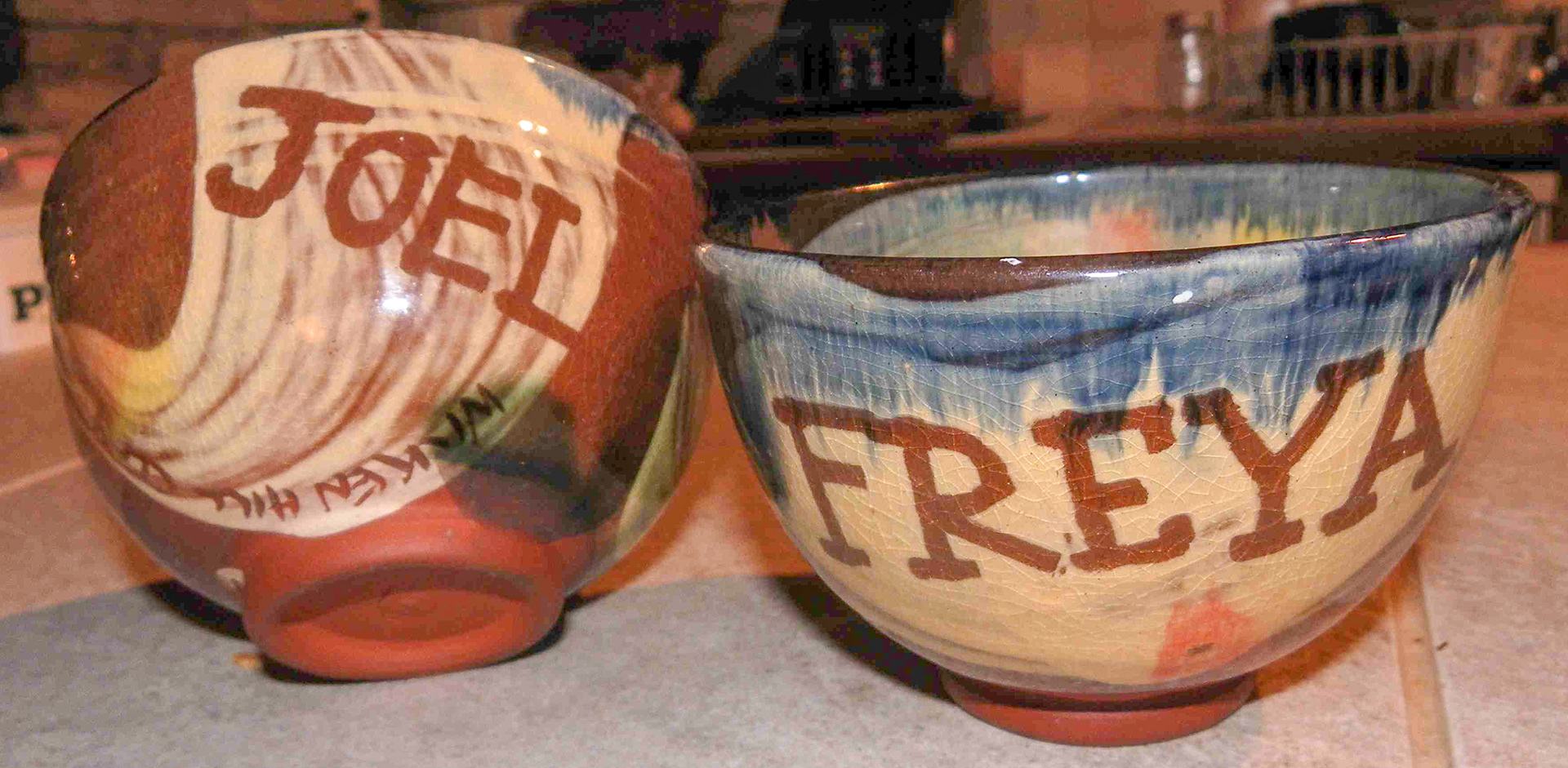 David was sadly to die of cancer at a relatively early age and before his death approached me to find a way to keep his beloved pottery open. As a result we formed a small group of local potters/ceramists and refurbished the building. It continued to function as a community pottery for five years until the lease was ended due to the poor state of the wooden building.
During this time a book was published by David's trustees to commemorate his work. David is buried at nearby Wainsgate Chapel, Old Town above Hebden Bridge.  A headstone was made by friend and fellow potter and teacher, Jim Robison.
Gillian Holt, one of the Brier Hey Group has documented the life of Brier Hey in an excellent website which the local history group has been keen to house and promote.  I encourage you to take a look www.brierheypottery.co.uk
David was an inspiration to all who had the privilege to know him – a no-nonsense Yorkshireman and a potter of total commitment.  We remember him dearly.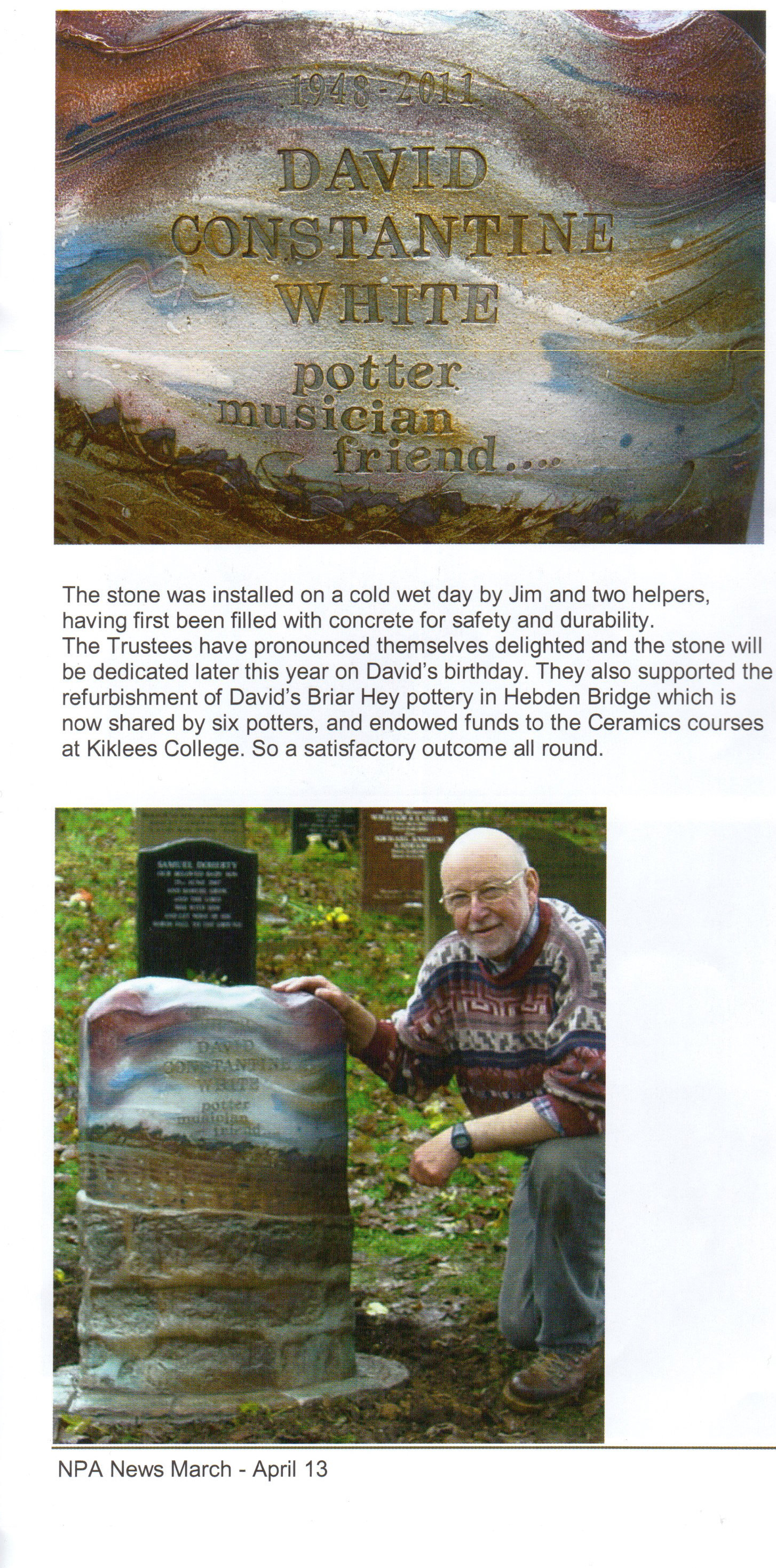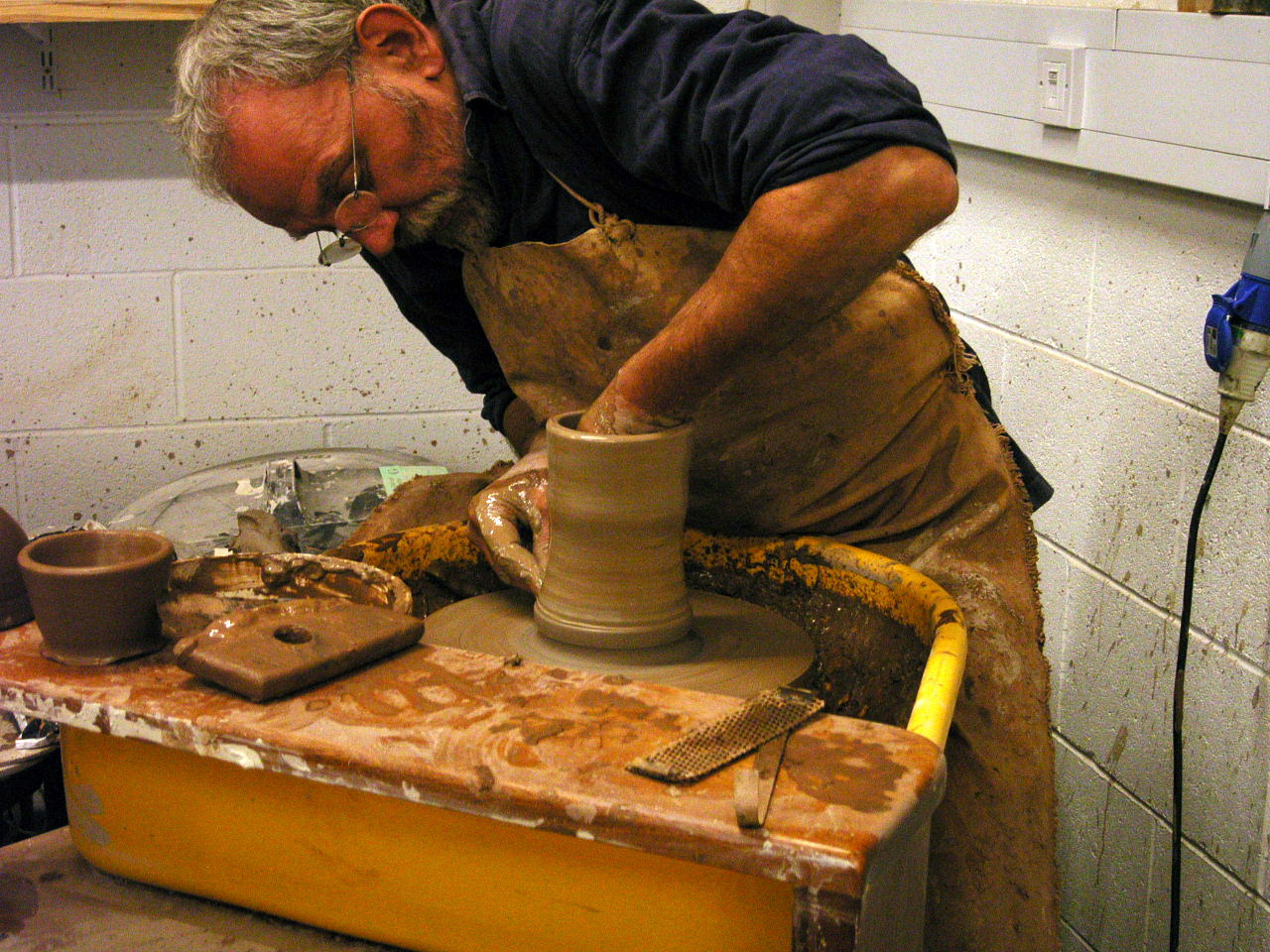 Photographs by Gillian Holt, 2006, one of the students in the ceramics class at Calderdale College